Croatia
June 9-16: Zadar + Split + Dubrovnik
ARRIVE
Flight: British Airways 2013, arriving at 10:35AM at Zadar Airport (ZAD)
Rental Car Pickup: AVANTCAR (On airport premises, link to reservation voucher here)
ITINERARY
DAY 1: ZADAR
Wander through town, and make your way to Brazil Bar for excellent ocean views and a cocktail. After drinks, walk to Pet Bunara for a delicious seafood dinner. You'll know you've reached the place when you enter a square (with the same name) with five Venetian wells.
DAY 2: ZADAR + KRKA NATIONAL PARK + SPLIT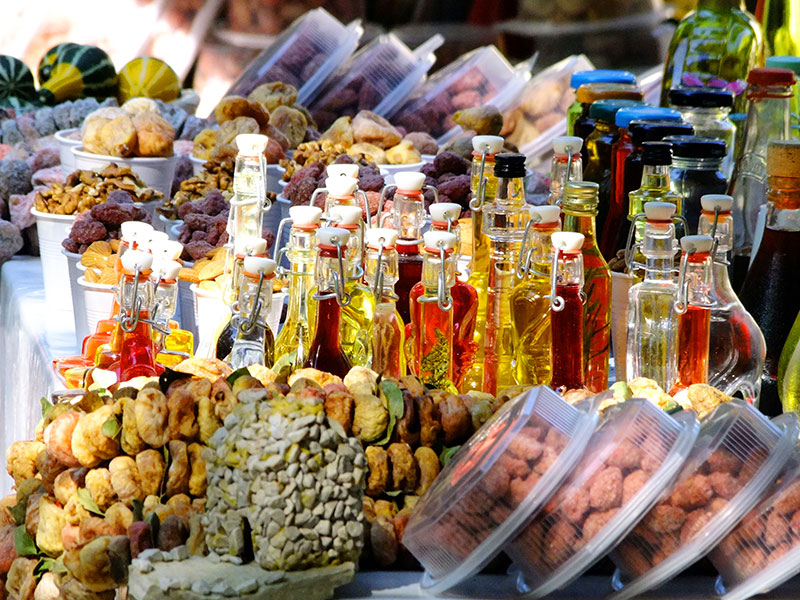 Spend the morning at the Zadar market, one of Croatia's best traditional markets, with seasonal, local produce at great prices - think juicy watermelons and oranges, cured ham and cheeses (be sure to pick up some snacks to hold you over during your drives). If you want to spend a little more time in Zadar, visit the 12th century cathedral in town, where you can climb the bell tower for sweeping views of the city.
On your way out of Krka National Park (and towards Split), stop in Torgir, one of the most charming towns on the Dalmatian coast (just a 45 minute drive). You can't really go wrong with a local cafe, but if you need a specific destination, I'd recommend Pizzeria Mirkec on the waterfront, or the shady courtyard at Konoba Trs.
Mid-day: Krka National Park
After packing up, make the 1 hour drive to Krka National Park. The park is full of waterfalls and gorges (wear a bathing suit and bring a towel!), and a river gushing through 200-meter deep canyon. Note - the park has 5 entrances - the closes to Zadar is the Skradin entrance.
Find street parking nearby & check into your Airbnb. If you're up for a light dinner, Paradox Wine + Cheese Bar is a great spot to try Croatian wines and cheeses, and light Dalmatian dishes. For a heavier dinner, try Nostromo, a local (seafood) favorite.
Enjoy a coffee and a light bite at one of the cafes on the waterfront promenade ("Riva")
Afternoon: Kastelet Beach
From old town, walk west along the beach for about 20 minutes until you reach Kastelet beach. The beach scene is lively - you will see groups of twenty-somethings as well as families. Pick a spot depending on how close/far you want to be from people. Bars and cafes are near the beach, so if you get hungry, you can always walk to one nearby :)
Morning: Diocletian's Palace
Sleep in and spend a relaxing day exploring Split + lounging at the beach. In the late morning, explore Diocletian's Palace, standing at the historic center of Split. It consists of a warren of buildings constructed in the 4th century by the eponymous Roman emperor as his retirement home and military lodgings. At one point, it was home to 9,000 citizens. Note: your Airbnb backs up onto the palace walls :)
In a lively courtyard in town, you'll find Konoba Korta, a local favorite. Ask for a recommendation on Dalmatian dishes + Croatian wine to pair :)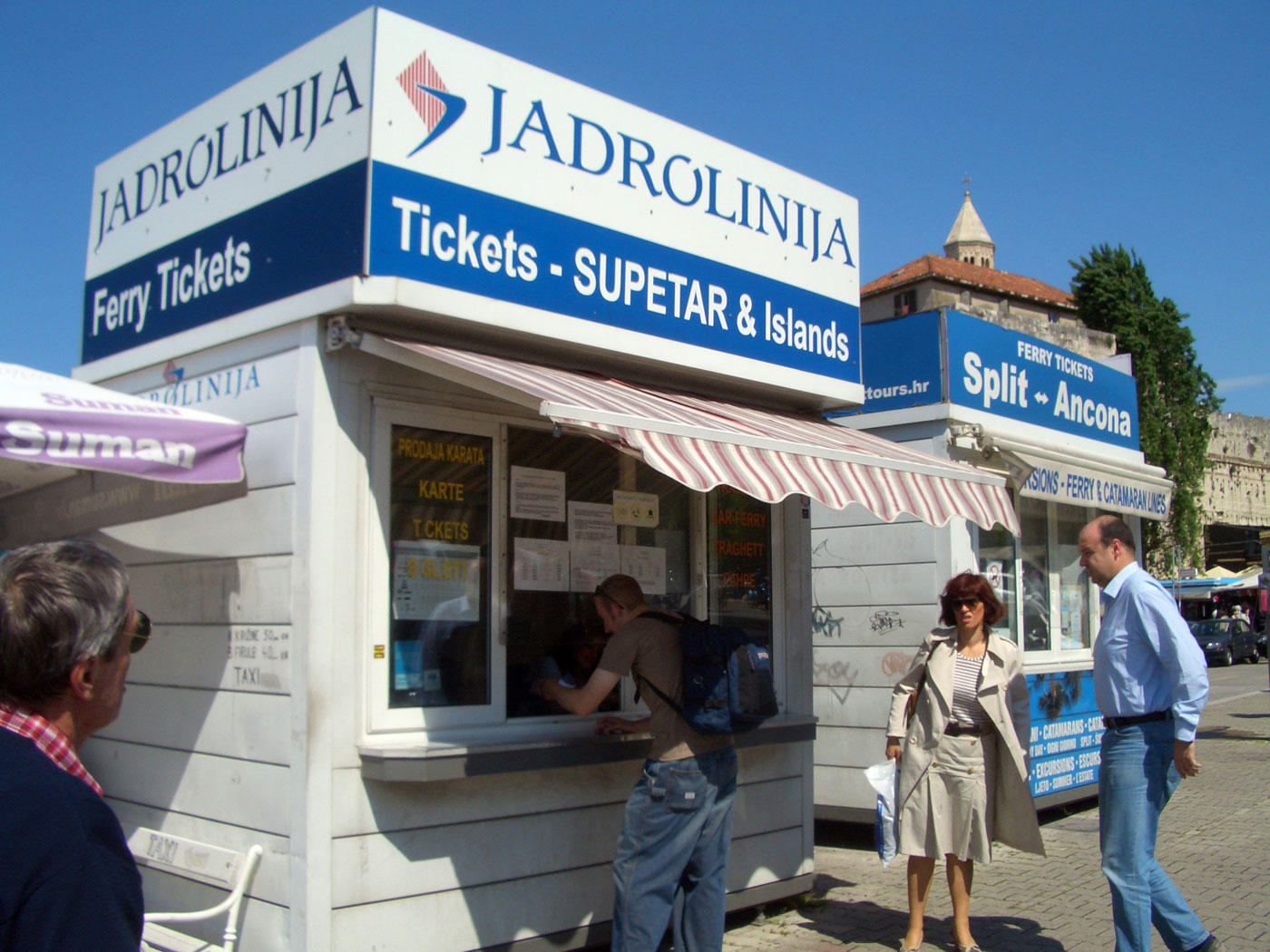 Take one of the morning Jadrolinija ferries from Split to Hvar - boat times can be found here :) Tip: take the earliest ferry to make the most of your day!
Take the 1 hour walk or hop on a water taxi over to Robinson - a secluded bay without electricity or water. The bay features a lovely restaurant- put in your order, go for a swim, and enjoy your lunch and a beer under a thatched roof when lunch is ready :)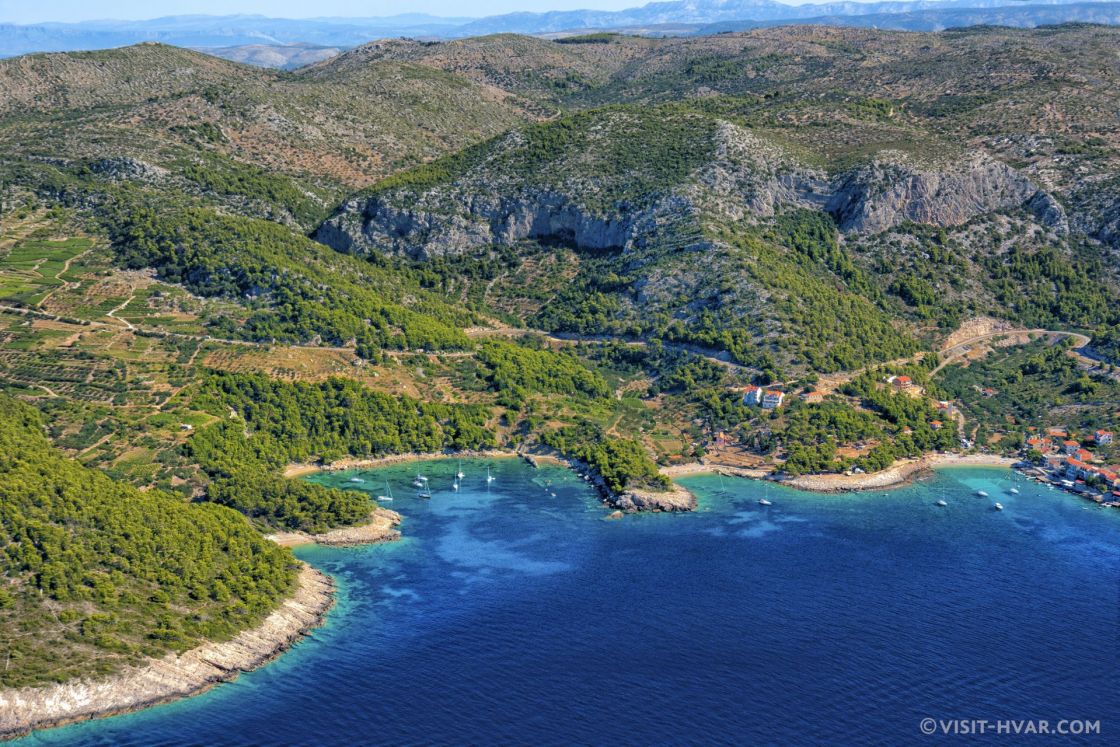 Afternoon Hike: Rugged Coast + Interior
If you have time, keep hiking east until you reach Milna. From there, more hiking trails open up towards the interior of the island, bringing you back to Hvar.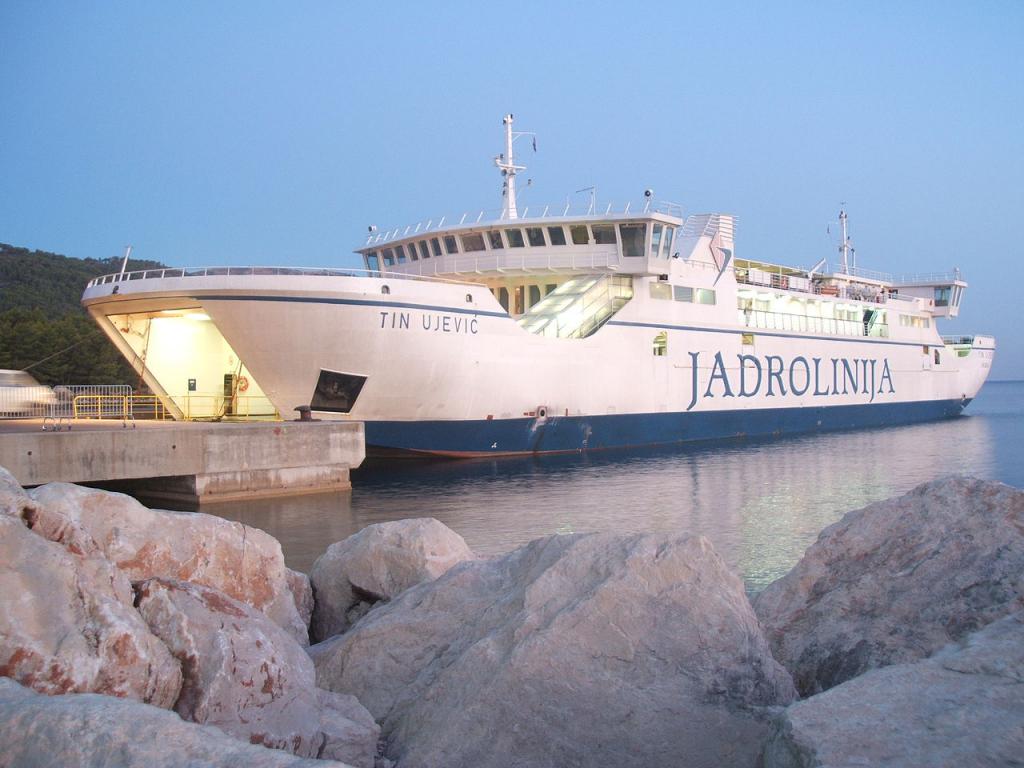 Grab a bite in town and take the ferry back to Split. If you're hungry later on in the evening, enjoy a lively dinner at Bokeria.
Late Morning: Drive to Dubrovnik
Drive along Croatia's jagged coastline on the Adriatic Highway to get from Split to Dubrovnik.
Afternoon: Gruz + Old Town Market
Pick up fresh fruits, veggies, and meats at the Gruz (less touristy) or Old Town (more charming) markets. Ask a local to guide you to the best butcher and wine store, so you can find everything you need for the perfect home-cooked dinner.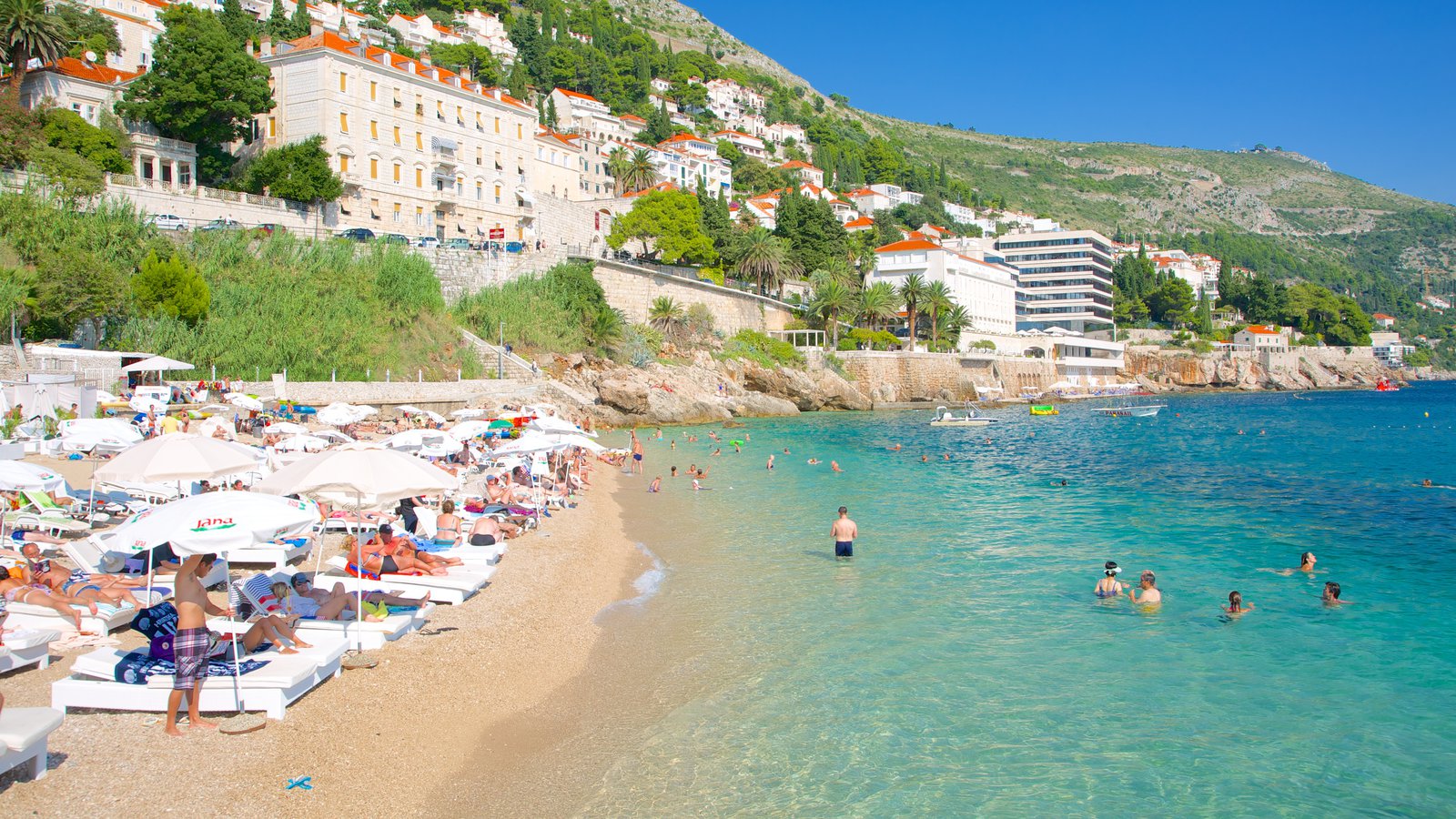 Late Afternoon: Banje Beach
For a Euro beach scene, go to Banje beach. Banje is divided into public and private sections, the latter of which boasts daybeds and cabanas. The calm, sapphire waters are great for swimming. Like so many clubs in Croatia, Banje draws partiers during the day and then a late-night crowd for dancing and drinking. Nearby at the Eastwest beach club, you can rent boats and equipment for water skiing, wakeboarding, or parasailing.
After breakfast at home, head to the dock and catch the ferry to Lokrum Island. Or even better, kayak over (you can rent from Adriatic Kayak Tours here). Once arriving, you canneither set up a picnic, or enjoy lunch + drinks at one of the several cafes on the island. Be sure to wear a swimsuit, cover up, and good walking shoes- there are no cars on the island :).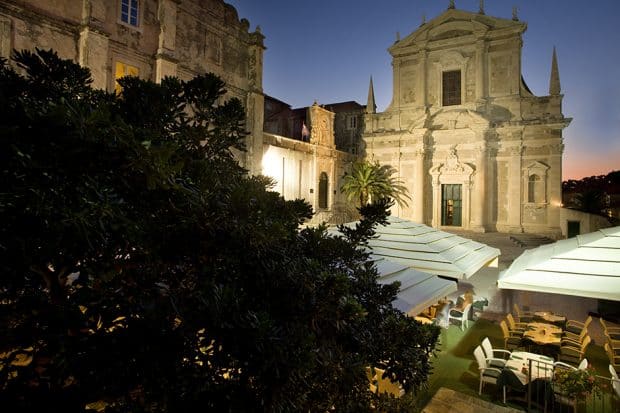 If you feel like splurging one night, dine at Kopun, set in one of the loveliest squares in Dubrovnik. The restaurant features regional fare with an emphasis on seafood.
DAY 7: EXPLORE DUBROVNIK
VISIT
Dubrovnik's city walls were constructed between the 14th and 16th centuries and run over one mile around the historic center. Walk along the walls for stunning views, and pop into some of the cafés and small shops along the way. To enter, take one of the staircase entrances at the western and eastern gates. Tip: arrive early to avoid tourists, and have a light breakfast at one of the cafes.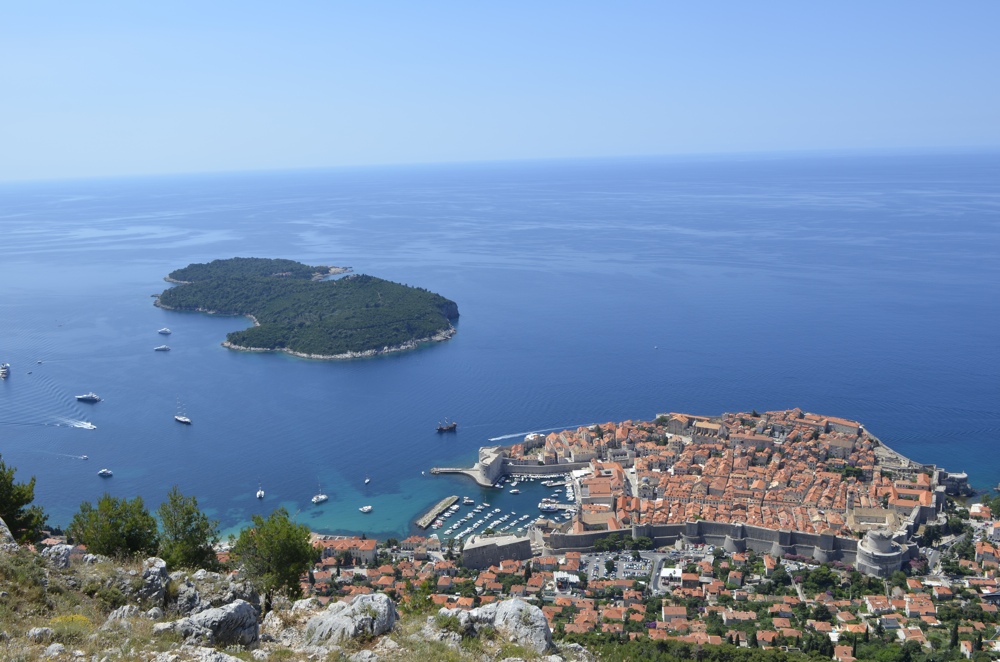 Hike (or take the cable car up Mt. Srd) for unparalleled views of the city. I highly recommend hiking - but warning - there are a lot of stairs before you get to the base! A great morning or sunset activity :)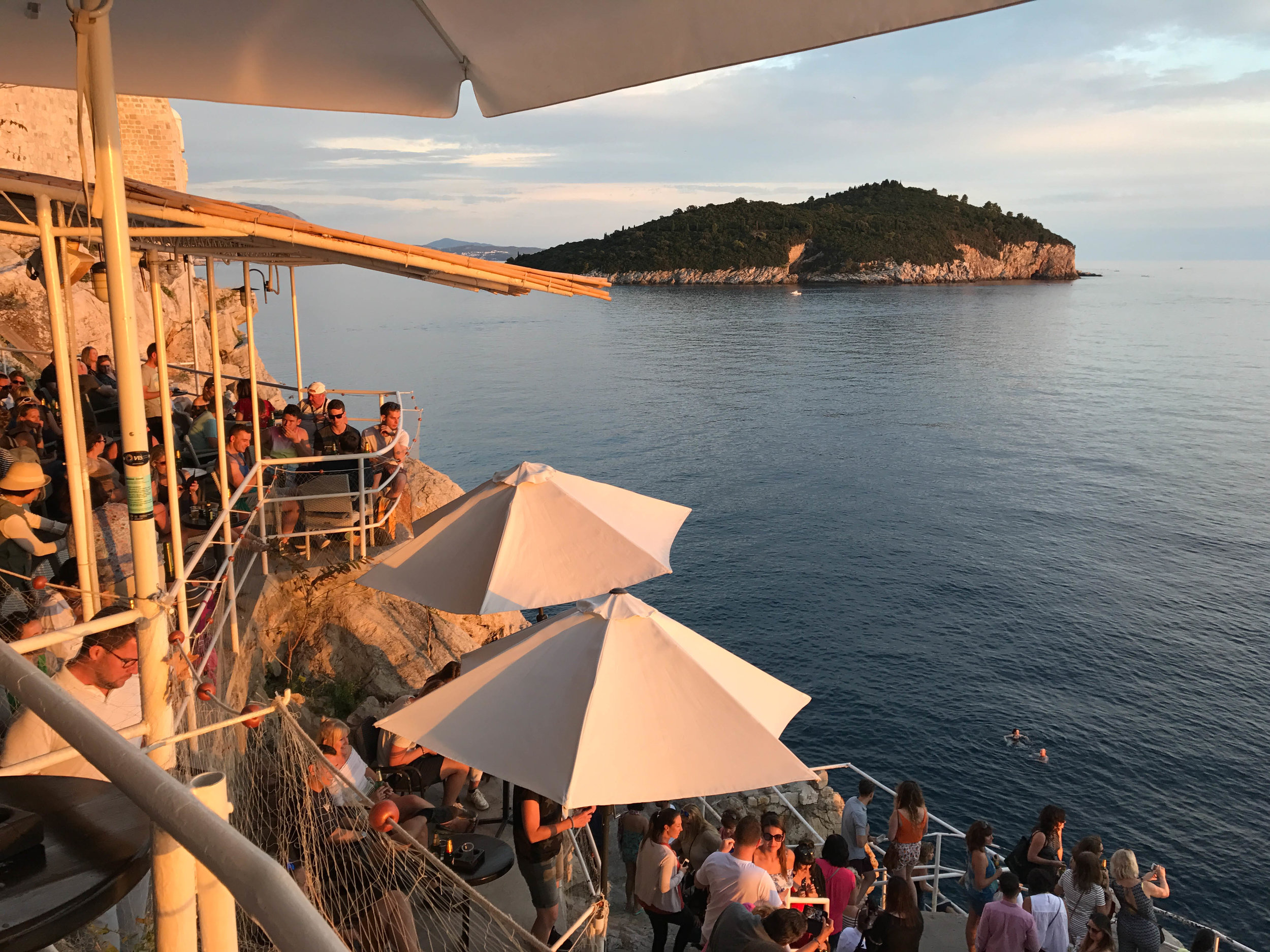 Pass through a hole in the fortress walls to access the bar, and you'll find a lovely terrace over the sea with incredible views.
DEPART
Flight: British Airways 3026, departing at 10:15AM from Dubrovnik Airport (DBV)
Rental Car Dropoff: AVANTCAR (On airport premises)